Welcome to

the healing trauma summit
Do you have clients or loved ones who face the emotional wounds of trauma each day? Or are you yourself struggling with the effects of trauma, either from childhood or recent events?
Whether it's natural disasters, war, acts of violence, early-life experiences, or even a car accident or major surgery—so many people live with the unresolved consequences of trauma.
Panic attacks and anxiety

Insomnia and nightmares
Chronic pain, migraines, and other physical symptoms
Flashbacks
Avoiding triggering situations
Fears of intimacy and other relational issues
Persistent feelings of isolation, loneliness, and shame
Unresolved grief
A sense of being irreparably broken
The good news is that the past 20 years have brought us extraordinary, evidence-based breakthroughs in the treatment and healing of trauma.
In a wide range of fields, psychologists, neuroscientists, pioneering therapists, and traditional healers are making enormous progress in helping us to recover—and to turn our energies toward our greater dreams and life purpose.
Yes,

trauma can be healed

For 10 immersive days, both clients and interested people seeking help will learn how to:
Heal emotionally from the effects of war, disasters, medical injuries, and other physically, emotionally, or spiritually traumatic events

Address childhood and developmental traumas to reconnect and rebuild intimacy

Build a foundation of inner safety and security

Reshape the neural landscape to experience greater resilience and life satisfaction

Bounce back from burnout and the cumulative "daily traumas" of life

Live fully in our principles and contribute more authentically in the world

Share our own healing with loved ones and our communities
This gathering of world-renowned presenters explores a wide range of new directions in the field, as well as how established models have evolved.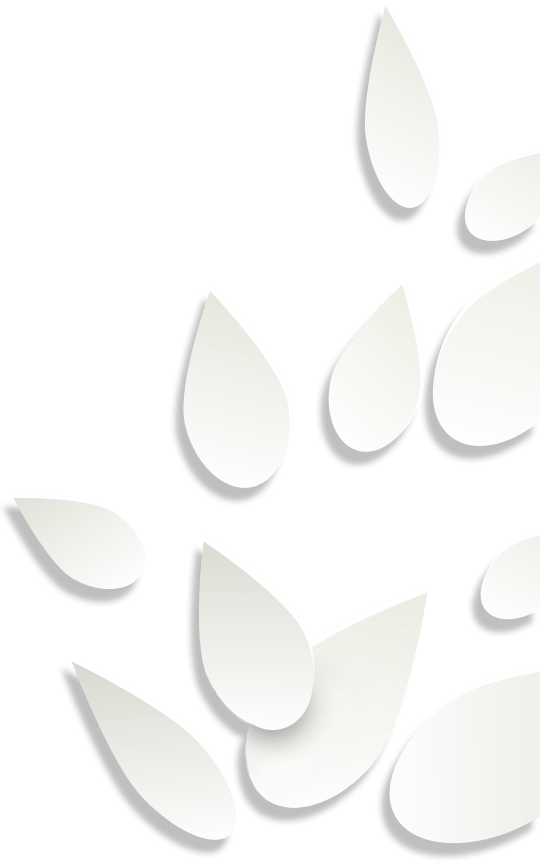 Embodiment

The latest research-based tools to accelerate personal growth

Connection

Experience how attachment theory, Internal Family Systems, relational neuroscience, and other relationship paradigms are yielding powerful benefits for those experiencing trauma

Community

Witness generational healing and cultural change in action—from the inner city, to prisons, to those recovering from wars and disasters

Convergence

See how ancient practices such as yoga, mindfulness meditation, and shamanic soul retrieval can amplify and support neurological and psychotherapeutic approaches

Inspiration

Hear modern-day heroes and heroines share their stories and how they're changing the world

Science

Build your knowledge of evidence-based research into the many models and methods presented

Own the healing trauma summit upgrade package
Here is everything you will receive:
Digital session recordings: Over 20 hours of practical guidance and breakthrough insights

Downloadable presentation materials and additional resources

Lifetime access to every session in The Healing Trauma Summit

Two bonus programs by Dr. Peter A. Levine:

The Healing Trauma Online Course

Over seven hours of training for restoring a harmonious balance to your body and mind, including dozens of practices to release unresolved traumas and live more fully

Sexual Healing

Audio sessions where Dr. Levine shares his innovative series of body-based practices to release past sexual trauma

For professionals, this course is now approved for continuing education (CE) credits. You can purchase this separate product at any time after purchasing the course. See your "Purchase Confirmation" email for full details.

PLUS: Additional Presenter Bonuses—gifts from over 19 presenters, including even more teachings, articles, and practical information
Special Offer $397
(Regular Price $497)

worldwide Leaders


in the field of trauma healing

Here's who you'll be hearing from and what we'll be exploring:
Peter Levine, PhD

12 PM ET, June 4, 2018

Somatic Experiencing: Healing Trauma Through the Wisdom of the Body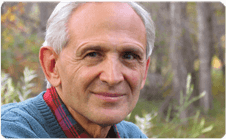 For more than 45 years, Peter Levine has been at the forefront of bringing body-based modalities to the treatment of trauma. In this interview, Dr. Levine describes the development and methodology of his Somatic Experiencing® program. Emphasizing that traumatic events create distinct, recognizable physical symptoms, Dr. Levine asserts that it is only through touching into bodily sensations that patients can release the fear, helplessness, and overwhelm of their pasts. "Trauma is a fact of life," says Dr. Levine, "but it doesn't have to be a life sentence." Here you will learn:
Why trauma so profoundly affects the physical body
The difference between "bottom-up" and "top-down" therapies
Methods for counteracting the arising of shame and other intense negative emotions
Peter Levine, PhD, is the developer of Somatic Experiencing®, a neurobiological approach to healing trauma. He is a senior fellow and consultant at The Meadows Addiction and Trauma Treatment Center in Wickenburg, Arizona. Dr. Levine is the author of several bestselling books, including Waking the Tiger, In an Unspoken Voice, and Healing Trauma.
Judith Blackstone, PhD

4 PM ET, June 4, 2018

The Realization Process: Trauma and the Unbound Body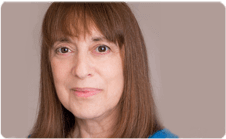 Judith Blackstone will present the Realization Process, an embodied therapeutic approach with unique applications for healing from trauma. She will show how inhabiting one's body and attuning to a fundamental ground of consciousness within one's body can facilitate psychological health and maturity, including resilience to emotional and sensory stimuli; the integration of awareness, emotion, and sensation; the capacity for deep connection with other people without losing inward contact with oneself; and the precise release of trauma-based somatic constrictions. Session highlights:
Fundamental consciousness as the basis of contact with oneself and others
How we constrict and fragment ourselves in reaction to trauma
The Realization Process release technique
Techniques for attuning to fundamental consciousness
Bonus Content:
"Attuning to Fundamental Consciousness" and "The Core Breath" (audio)—The primary Realization Process practices for attuning to fundamental consciousness and the core breath
"A Somatic Approach to Recovering from Sexual Abuse" (PDF)
Judith Blackstone, PhD, is an innovative body-oriented psychotherapist and nondual spiritual teacher. She developed the Realization Process, an embodied approach to personal and relational healing and nondual realization. She teaches workshops and teacher certification trainings worldwide and online. She is author of the books Belonging Here, The Intimate Life, The Enlightenment Process, and The Empathic Ground; The Realization Process audio-learning program; and a forthcoming book from Sounds True, Trauma and the Unbound Body.
Gabor Maté, MD

8 PM ET, June 4, 2018

Never Too Late: Addressing the Long-Term Effects of Childhood Trauma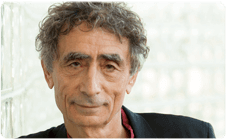 What if most physical and mental health problems are actually manifestations of childhood trauma? This is the view of Gabor Maté who asserts that issues ranging from ADHD to depression arise because of unprocessed traumas from our earliest years. In this interview session with Dr. Jeffrey Rutstein, Dr. Maté details how early childhood trauma affects the body and what steps healing professionals can take to unravel its long-term influence. Join Dr. Maté to learn:
How to inquire deeply into long-held core beliefs installed by trauma
Why physical illnesses are often indicative of an overloaded and overwhelmed life
Insights from both Western and Buddhist psychological models about relating to suffering and our true selves
Why professionals often have to do their own healing work in order to work effectively with trauma
Gabor Maté, MD, is a Canadian physician with special interests in mind-body unity, childhood development, and addictions. His books include the bestseller In the Realm of Hungry Ghosts. He lives in Vancouver, British Columbia. For more, visit drgabormate.com.
Zainab Salbi

12 PM ET, June 5, 2018

The War Within: Rediscovering Ourselves in the Wake of Trauma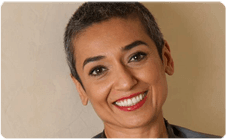 When she was 23 years old, Zainab Salbi founded Women for Women International, a nonprofit organization devoted to assisting women in areas affected by war. Since then, Zainab and Women for Women have helped hundreds of thousands of women to rebuild lives shattered by conflict. However, the truest struggle of Zainab's life may have been with her own traumatic past. In this special interview session with Tami Simon, Zainab relates both her own story and how she eventually stepped onto a path of healing. Here Zainab shares:
Why breaking the silence around trauma can be both the most difficult and important step on the path to resolution
The steps for beginning to understand all the dimensions of traumatic experience, including serious self-examination
What it will take for movements such as #MeToo to foster lasting societal change
Bonus Content:
"Forgiving Ourselves First"—a chapter from Zainab's forthcoming book, Freedom Is an Inside Job, on why we must forgive our own mistakes and trespasses in order to move forward and accept the apologies of others.
Zainab Salbi is a humanitarian, author, and media personality. She's been featured by CNN, MSNBC, Oprah, People, the Guardian, HuffPost, and more. Salbi resides in New York City. For more, visit zainabsalbi.com.
Mark Epstein, MD

4 PM ET, June 5, 2018

The Trauma of Everyday Life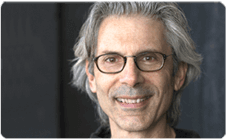 If there is one thing Buddhism and psychotherapy can agree upon, it is this: trauma does not just happen to a few unlucky people; it happens to everyone. If we are not suffering from a post-traumatic stress disorder, we suffer from a pre-traumatic one. Trauma is the bedrock of our psychology. Death and illness eventually impact us all, but even the everyday sufferings of loneliness and fear are traumatic. Psychoanalysis has described the developmental (or relational) trauma of the dissonance of early life; Buddhism has emphasized the inherent precariousness of impermanence. But both disciplines concur that trauma, of one kind or another, is something that everyone must face sooner or later in life. Session highlights:
How to recognize the symptoms of trauma
How to differentiate between acute trauma and relational (or developmental) trauma
Applying techniques of Buddhist mindfulness and Western psychoanalytic psychotherapy to the treatment of trauma
Analyzing the relationship of Western attachment theory to Buddhist "detachment" and selflessness
The Buddhist understanding of shunyata or "voidness" in the management of difficult emotions
Bonus Content:
"Distinction/Union: A Buddhist Reflection on the Great Embrace" (PDF)—a chapter by Mark Epstein in Living Moments: On the Work of Michael Eigen (Edited by Stephen Bloch)
"Right Speech" (PDF)—from Mark Epstein's book Advice Not Given: A Guide to Getting Over Yourself
Mark Epstein, MD, is a psychiatrist in private practice in New York City and the author of a number of books about the interface of Buddhism and psychotherapy, including Thoughts Without a Thinker; Going to Pieces Without Falling Apart; Going on Being; Open to Desire; Psychotherapy Without the Self; and The Trauma of Everyday Life. His latest work is Advice Not Given: A Guide to Getting Over Yourself. He received his undergraduate and medical degrees from Harvard University.
Richard C. Miller, PhD

12 PM ET, June 6, 2018

Healing in Wholeness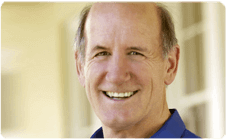 True healing reveals what it is about ourselves that is already and always whole—that never needs healing, fixing, or changing. From this perspective, we are not healing to become whole; we are already whole. When we don't experience our basic wholeness, no matter how much we heal our symptoms of trauma or disease, we'll always feel that something's still amiss. When we realize our innate wholeness, we experience within ourselves an indestructible resource that provides us with a firm foundation from which we can accurately assess and address what is in need of healing in the body and mind. This presentation introduces tools for welcoming our essential wholeness that enables us to navigate our most challenging circumstances throughout our lifetime. Session highlights:
Five inquiries for experiencing our innate wholeness
Six ways of working with sensations, emotions, and beliefs that are essential in healing physical and psychological trauma
Understanding the power of healing through the utilization of opposites
Bonus Content:
"Your Wholeness of Being" (PDF)—article that outlines the five essential inquiries for recognizing your innate wholeness
"Your Wholeness of Being" (audio)—a ten-minute meditation for discovering and experiencing your innate wholeness of being
Richard C. Miller, PhD, is a clinical psychologist, author, researcher, yogic scholar, and spiritual teacher. He has founded and cofounded several key organizations, including the International Association of Yoga Therapy, the Institute for Spirituality and Psychology, and the Integrative Restoration Institute. Richard is the author of The iRest Program for Healing PTSD and has released iRest Meditation and Yoga Nidra with Sounds True.
Elizabeth Rosner

4 PM ET, June 6, 2018

Understanding and Transforming the Legacy of Intergenerational Trauma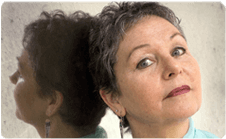 Blending her personal history as a daughter of two Holocaust survivors with extensive research into the multigenerational and multicultural aftermath of genocide and atrocity, Elizabeth Rosner will discuss historical trauma as it impacts individuals, groups, and the greater collective. This presentation will also feature current strategies in memorialization of the past that combine both education and reconciliation, as well as creative approaches that can lead toward collaborative healing. Session highlights:
What we are learning about the intergenerational transmission of trauma among Holocaust survivor families, including epigenetic inheritance
What we can learn from parallels and interconnections between the aftermath of the Holocaust and other atrocities such as the bombing of Hiroshima and Nagasaki, the genocide in Cambodia, and the long residue of unresolved trauma from slavery in America
How some museums and memorials are working to curate the stories of the past and preserve history as an educational tool for transforming the future
Why language matters in depictions of genocide and atrocity
Tools for exploring a vocabulary of personal trauma and resiliency
Bonus Content:
"The Alphabet of Inadequate Language" (PDF)—excerpt from Elizabeth Rosner's book Survivor Café
"Chocolate" (PDF)—a poem directly related to the subject matter of this session
Elizabeth Rosner is a bestselling novelist, poet, and essayist. Her first book of nonfiction, Survivor Café: The Legacy of Trauma and the Labyrinth of Memory, was published in 2017. It was featured on NPR's All Things Considered and in the New York Times; the San Francisco Chronicle called it a best book of 2017. She travels widely to lead intensive writing workshops, lecture on contemporary literature, and visit with book groups. Her book reviews appear frequently in the San Francisco Chronicle.
David Emerson

12 PM ET, June 7, 2018

Trauma-Sensitive Yoga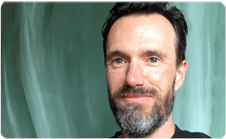 Since 2003, author and teacher David Emerson has developed a method that uses modified hatha yoga as a treatment for psychological trauma. In this session, David will briefly outline the condition known as "complex trauma" and explain why yoga can be a good treatment fit. The presentation will also include a brief review of the theoretical underpinnings of this yoga model and some key parts of the methodology. Session highlights:
What is complex trauma?
Theoretical underpinnings of trauma-sensitive yoga
Evidence for the efficacy of our model
Bonus Content:
A 10-minute TCTSY (Trauma Center Trauma-Sensitive Yoga) audio session on the core methodology of using yoga forms to make choices about what to do with our bodies
A 10-minute TCTSY audio session with an emphasis on noticing what we feel in our bodies as we try the yoga forms
David Emerson is the founder and director of yoga services for The Trauma Center at the Justice Resource Institute in Brookline, Massachusetts. He was responsible for developing the curriculum and supervising the yoga component of a NIH-funded study, conducted to assess the utility and feasibility of yoga for adults with treatment-resistant PTSD. In addition to coauthoring several articles on the subject of yoga and trauma, David Emerson is the author of Trauma-Sensitive Yoga in Therapy and coauthor of Overcoming Trauma through Yoga.
Laurel Parnell, PhD

4 PM ET, June 7, 2018

Attachment-Focused EMDR: A Client-Centered Therapy for Healing Childhood Trauma and Neglect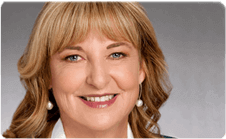 Attachment-Focused EMDR is a new model of EMDR (Eye Movement Desensitization and Reprocessing) developed over a period of 20 years by psychologist and EMDR trainer Dr. Laurel Parnell that adapts this powerful and effective trauma therapy to the needs of clients with attachment wounds. Attachment-Focused EMDR is client-centered and emphasizes a reparative therapeutic relationship, using a combination of Resource Tapping™ to strengthen clients, EMDR to process traumas, and talk therapy to help integrate the information from the EMDR sessions and to provide healing from therapist-client interaction. In this presentation, Dr. Parnell will present the five basic principles of Attachment-Focused EMDR and how they are implemented in the treatment of traumatized clients with attachment wounds. Case material will be used to illustrate key points. Session highlights:
How EMDR and Resource Tapping are integrated into Attachment-Focused EMDR
Practicing Resource Tapping
How to "tap in" the four most commonly used resources for ego strengthening, affect management, and stress reduction
The basic principles of Attachment-Focused EMDR
Repairing developmental deficits using imagination and bilateral stimulation
Bonus Content:
Using EMDR in the Treatment of Adults Abused as Children Pt. 1 (audio)
Using EMDR in the Treatment of Adults Abused as Children Pt. 2 (audio)
Laurel Parnell, PhD, is the executive director of the Parnell Institute and president of the nonprofit Trauma Assistance Program International (TAP-IN). A leading expert on eye-movement desensitization and reprocessing (EMDR), she is the developer of the EMDR-related therapies Attachment-Focused EMDR and Resource Tapping. She is the author of several books and videos on EMDR, including Attachment-Focused EMDR; A Therapist's Guide to EMDR; and Tapping In. Dr. Parnell keynotes conferences, trains clinicians in EMDR, and presents workshops throughout the world.
Leslie Booker

12 PM ET, June 8, 2018

Embodying Radical Presence: Awareness of Race, Culture, and Self in Healing Trauma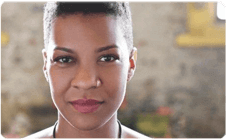 How can we bring the humanity back to people who have historically been marginalized? How do we see their humanity before we see the color of their skin, their disability, or their crime? Healing the trauma of vulnerable communities requires us as practitioners to be aware of power dynamics and our implicit biases in order to create a culturally responsive space. This dismantling of power structures is itself an act of love, and from there, we can move beyond mere intention into real impact. In this session, we will discover how to serve from a place of greater awareness and explore authenticity through compassion, embodied practices, and somatic experiencing techniques. Session highlights:
How our identities and learned biases relate to privilege and power in the practitioner-client relationship
Basic Somatic Experiencing® techniques including resourcing and holding
How to be grounded in our own bodies in order to co-regulate
Vulnerability and authenticity: learning how to stand up where we have fallen down
Leslie Booker brings heart, wisdom, and compassion to the intersection of mindfulness, yoga, and social justice. She began working with system-involved populations in 2005, and was a senior teacher and director of teacher trainings for Lineage Project, where she worked with incarcerated and vulnerable youth for 10 years. Booker is a cofounder of the Yoga Service Council at Omega Institute and is on the faculty of the Prison Mindfulness Institute and Off the Mat Into the World®. She is a coauthor of Best Practices for Yoga in the Criminal Justice System and a contributor to Georgetown Law's Center on Poverty and Inequality report on Gender & Trauma.
Edward Tick, PhD

4 PM ET, June 8, 2018

Souls Lost and Found During War and Violence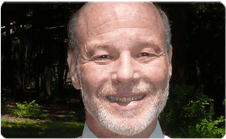 Join Dr. Edward Tick as he shares a thorough exploration of the ways in which war and violence impact the soul, the resulting invisible wounds, and the psycho-spiritual-communal philosophies and strategies for successfully addressing such wounding. Session highlights:
Archetypal understanding of the impact of violent trauma
The kind and extent of soul wounding during violence
Cross-cultural interpretations, responses, and wisdom regarding trauma
Philosophy and strategies for effectively addressing violent trauma on the individual and communal levels
Bonus Content:
"War Trauma and the Social Contract" (PDF)—chapter 7 from Dr. Tick's Warrior's Return
"Wild Beasts and Wandering Souls" (PDF)—Dr. Tick introduces an alternative form of healing for veterans and others who suffer from the trauma of war and violence
Edward Tick, PhD, is a transformational healer, psychotherapist, writer, educator, and poet who has been working to heal the invisible wounds of violent trauma for over 40 years. He is renowned for his groundbreaking work with veterans and other survivors of severe violence who suffer from post-traumatic stress disorder and moral injury. Ed cofounded the nonprofit Soldier's Heart, where he serves as director. With Sounds True, he has published Warrior's Return and Restoring the Warrior's Soul.
Pat Ogden, PhD

12 PM ET, June 9, 2018

Sensorimotor Psychotherapy for the Treatment of Trauma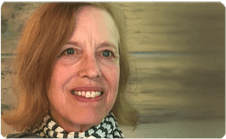 Sensorimotor Psychotherapy™ integrates cognitive and somatic interventions in the treatment of trauma, emphasizing body awareness, practicing new actions, and building somatic resources. Highlighting the wisdom of the body, key components of Sensorimotor Psychotherapy will be discussed, including building somatic resources, uncoupling trauma-based emotions from body sensations, restoring empowering action, using embedded relational mindfulness, and developing a somatic sense of self. Session highlights:
Signs of dysregulated arousal outside a window of tolerance
Regulating arousal through somatic resources
Drawing on the wisdom of the body to restore empowering action
Embedded relational mindfulness
Sensorimotor Sequencing and recalibrating the nervous system
Bonus Content:
Sensorimotor Psychotherapy Worksheets (PDF)—for use with clients or on your own, providing a practical tool to explore the interventions discussed in this presentation. Worksheets will include the wisdom of the body, somatic resources, empowering action, mindfulness, and the window of tolerance.
"Clinical Pearls: Modulation, Mindfulness, and Movement" (PDF)—a chapter that illustrates Sensorimotor Psychotherapy in treating trauma, including the use of mindfulness and movement to modulate low arousal levels that may help to uplift the spirit and assist patients to re-engage fully in life
Pat Ogden, PhD, is a pioneer in somatic psychology and the founder and education director of the Sensorimotor Psychotherapy Institute, an internationally recognized school specializing in somatic-cognitive approaches for the treatment of post-traumatic stress disorder and attachment disturbances. She is a cofounder of the Hakomi Institute, past faculty of Naropa University, and a clinician, consultant, and sought-after international lecturer. Dr. Ogden is the author of two groundbreaking books on somatic psychology: Trauma and the Body and Sensorimotor Psychotherapy, and is currently working on a third book, Sensorimotor Psychotherapy for Children, Adolescents, and Families.
Shaka Senghor

4 PM ET, June 9, 2018

Connecting with Our Innocence and Vulnerability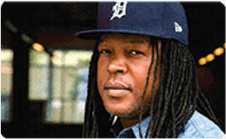 Shaka Senghor's story is a testament to the profound impacts of trauma—and our capacity to heal. Having run away from an abusive home at 13, Shaka was sentenced to prison only a few years later. After 19 years of incarceration—during which he embraced practices of meditation, compassion work, and especially journaling—Shaka devoted his life to not only reforming the justice system, but also helping others who have faced trauma to begin their own roads to healing. In this interview with Tami Simon, Shaka speaks on ways to address a penal system that does not understand the effects of trauma and more often than not exacerbates its effects. Here Shaka discusses:
The role of active, holistic listening in working with trauma sufferers
The deep need for trauma-informed counseling and other services within the penal system
Concepts of restorative justice and other reforms for a criminal justice system
The necessity of mentorship while moving through trauma
Bonus Content:
Writing My Wrongs: Learning Curriculum Discussion Questions (PDF)
Shaka Senghor is a leading voice in criminal justice reform, the director of innovation and strategy at #cut50, a consulting producer for the OWN docuseries Released, and president and creative director of Mind Blown Media. His memoir, Writing My Wrongs: Life, Death, and Redemption in an American Prison, is an unforgettable tale of forgiveness and second chances, and reminds us that our worst deeds don't define who we are or what we can contribute to the world. Shaka's story has inspired thousands and serves as a testament to the power of hope, compassion, and unconditional love.
Sandra Ingerman, MA

8 PM ET, June 9, 2018

How Shamanism Heals the Fragmented Soul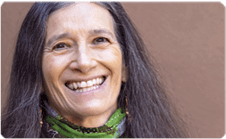 For tens of thousands of years, shamans around the world have used the classic healing method called soul retrieval to heal traumas from the past and the present. In this presentation, Sandra Ingerman will share how this ancient practice has been integrated successfully into the Western world to help people heal from their past and present wounds. She will also describe shamanic practices that support people in healing and making positive changes to their own life so they move forward to living a healthier and more joy-filled life. Session highlights:
Defining the practice of shamanism and soul retrieval work
How to integrate shamanic practice into Western society to help people heal from abuse, accidents, illness, and addictions
Simple practices for everyday people to support recovery from trauma
Bonus Content:
Unwinding Your Pain (audio)—a guided meditation to contact helping, compassionate spirits who will assist you in unwinding a stuck pattern or past trauma
Life After Healing (PDF)—a simple yet very powerful healing practice we can use personally or as a therapist to let go of anchors to past wounds so each person is free to create a positive present and future.
Sandra Ingerman, MA, is a world-renowned teacher of shamanism, a licensed marriage and family therapist and mental health counselor, and a board-certified expert on traumatic stress. She has taught workshops internationally on shamanic journeying, healing, and reversing environmental pollution with spiritual methods. In addition to teaching, Sandra has published 10 books and eight audio programs, including Walking in Light, Soul Retrieval, and Shamanic Meditations.
Richard Schwartz, PhD

12 PM ET, June 10, 2018

Treatment of Trauma and the Internal Family Systems Model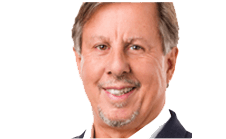 Developed over the past three decades, the Internal Family Systems (IFS) model offers an empowering and non-pathologizing approach to treating trauma. It helps clients access an undamaged essence from which they heal the parts (subpersonalities) of them that continue to live in shock, pain, and shame. Many trauma therapies propose that the existence of subpersonalities is a sign of pathology—a consequence of the fragmentation of the psyche by traumatic experiences. In contrast, the IFS model sees all parts as innately valuable components of a healthy mind. Trauma does not create these parts, but instead forces many of them out of their naturally valuable functions and healthy states into protective and extreme roles and makes them lose trust in the leadership of the client's Self, which in IFS is an inner essence of calm, confidence, clarity, connectedness, and creativity.
This presentation will provide an introduction to the basics of the IFS model and its use with attachment and trauma. An overview of IFS and its clinical applications will be presented and illustrated with video. Session highlights:
The basic theory and principles of Internal Family Systems therapy
How to access a client's Self—a core of compassion and other leadership qualities
Dealing with client resistance more effectively and with less effort
The parallels between external and internal attachment styles
Identifying the effects of trauma on parts and Self
How to apply IFS principles to transference and countertransference
Bonus Content:
"Cultural Constraints" to Intimacy (PDF)—a chapter from Richard Schwartz's book, You Are the One You've Been Waiting For
IFS Meditation (audio)—a meditation led by Dr. Schwartz to help you develop more awareness and love for your parts
Richard Schwartz, PhD, began his career as a family therapist and an academic at the University of Illinois at Chicago. There he discovered that family therapy alone did not achieve full symptom relief and in asking patients why, he learned that they were plagued by what they called &lquo;parts.&rquo; These patients became his teachers as they described how their parts formed networks of inner relationship that resembled families, and from these explorations the Internal Family Systems model was born. IFS is now evidence-based and has become a widely-used form of psychotherapy, particularly with trauma.
Bonnie Badenoch, PhD

4 PM ET, June 10, 2018

Becoming a Healing Presence in the World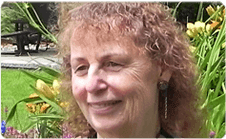 We are in a time of extreme challenge because of the daily demands of our culture, the particular struggles of each day's events, and the lingering effects of our own personal histories. Two statements by Stephen Porges form the foundation for understanding what has happened to us and how to heal these wounds. The first is that "we are a traumatized species" and the second is that "safety IS the treatment." In our time together, we will explore the practice of giving and receiving psychological, emotional safety as a foundation for our own healing and for becoming a supportive presence in the world. Session highlights:
A practice to foster embodiment and nonjudgmental presence with others
The science of how traumas both large and small become embedded and continue to influence the quality of our daily lives
Exploring Porges's polyvagal theory concerning our autonomic nervous system to establish a foundation for providing the safety that is necessary for healing
An interpersonal process that fosters the integration of traumatic experiences
A practice of radical inclusiveness for every part of ourselves and others, to support you in becoming a therapeutic presence in the world
Bonus Content:
"Archaeology of Healing: Opportunities for Deep Recovery Before, During, and After Medical Trauma" (PDF)
A Practice for Radical Inclusiveness: Nourishing Our Capacity to Welcome Every Part of Ourselves and Others—a guided audio meditation
Bonnie Badenoch, PhD, is a therapist, mentor, teacher, and author who has spent the last 14 years integrating the discoveries of relational neuroscience into the art of therapy. Her latest writing is The Heart of Trauma, which seeks to build a bridge between science and practice with clarity and compassion. With Sounds True, she has produced the online training program Trauma and the Embodied Brain—a heart-based training in relational neuroscience for healing trauma.
David Grand, PhD

8 PM ET, June 10, 2018

Healing Trauma with Brainspotting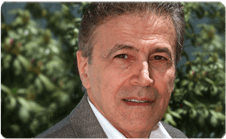 Brainspotting is a brain-body mindfulness relational therapy that is highly effective in treating both simple and complex trauma. Brainspotting is an attunement-based therapy that uses eye positions to locate and process unresolved trauma held in the brain. Brainspotting aims at synthesizing the clinical and neurobiological sciences for optimal fact-based outcomes. As such, clinical data can inform brain science just as neurological information informs psychotherapy. Session highlights:
How relational and neurobiological attunement frames and focuses healing from trauma
How Brainspotting uses brain-body-mindfulness approaches with relational attunement and presence
How three different types of eye positions promote trauma healing
Brainspotting processing as a form of focused mindfulness
Locating and releasing the unprocessed trauma that is held in the brain
Bonus Content:
"Brainspotting: the efficacy of a new therapy approach for the treatment of Post-traumatic Stress Disorder in comparison to EMDR" (PDF)—an article published in the peer-reviewed Mediterranean Journal for Trauma
David Grand, PhD, is the founder and developer of Brainspotting, which now has over 12,000 therapists trained, with 48 trainers in all seven continents. Dr. Grand is the author of Brainspotting, This Is Your Brain on Sports, and Emotional Healing at Warp Speed. Dr. Grand is in practice in Manhattan, New York performing Brainspotting therapy, sports work, and acting coaching. Dr. Grand is also a playwright and documentarian whose work has been widely reported in the New York Times, Sports Illustrated, O Magazine, CNN, MSNBC, and ESPN's 30 for 30.
Linda Graham, MFT

12 PM ET, June 11, 2018

Resilience: Healing from Loss and Trauma with Compassion, Clarity, and Courage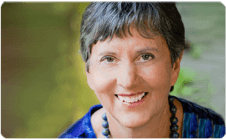 People do learn and grow from meeting the challenges and adversities of the human condition—when they have support, resources, and skills to do so. Practices of mindfulness, self-compassion, empathy, and forgiveness help shift the functioning of the brain out of contraction and reactivity into more receptivity and openness—the larger perspective. People can recover capacities that reduce the impacts of stress and trauma; recover inner stability, meaning, and purpose; and move toward thriving and flourishing. Session highlights:
How to use body-based techniques to return the body-brain to its natural physiological baseline of calm and safety
Tools of mindful empathy and theory of mind to manage powerful surges of fear, anger, guilt, and shame
How to cultivate reliable refuges and resources within one's self and with other people
Tools to see clearly what's happening (and one's reactions to what's happening) and choose options wisely
Five essential steps leading to post-traumatic growth
Bonus Content:
"Healing Shame, Retiring the Inner Critic" (PDF)—learn a practical and effective way to conduct a transformative inner dialogue with the inner critic, presented in the context of tools for healing shame (the most powerful derailer of inner resources and inner resilience)
"Drama Triangle" (PDF)—discover practical and effective techniques to stop cycling through roles of victim, rescuer, and persecutor, whether internally in one's psyche or in the vortex of relationships with others
Linda Graham, MFT, is an experienced psychotherapist in the San Francisco Bay Area. She is the author of the award-winning Bouncing Back: Rewiring Your Brain for Maximum Resilience and Well-Being and The Resilience Toolkit: Powerful Practices for Bouncing Back from Disappointment, Difficulty, and Even Disaster (September 2018). She integrates modern neuroscience, mindfulness practices, and relational psychology in her international trainings on resilience and well-being. She publishes a monthly newsletter and weekly Resources for Recovering Resilience, archived at lindagraham-mft.net.
Kevin Pearce

4 PM ET, June 11, 2018

Love Your Brain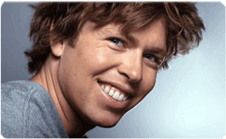 On December 31, 2009, while training for the Olympic trials in Park City, Utah and practicing a trick on the half-pipe, Kevin Pearce suffered a severe traumatic brain injury. Although he was wearing a helmet at the time, the injury left Kevin in critical condition and he was placed in a medically induced coma. Despite the fact that Kevin's half-pipe career was brought to an end that day, his determination and drive to overcome the catastrophe through vigorous rehabilitation, personal training, and giving back to others continues to inspire his family, friends, and fans every day. Today, Kevin's mission is to prevent brain injuries, support brain injury recovery, and promote brain health. His foundation's vision is to create a community that has a greater understanding of the importance of the human brain and consequently a smarter and healthier generation of active people. Session highlights:
Why mindfulness and mind-body practices are especially important for recovering from traumatic injuries
Positive thinking for your brain
The importance of protecting yourself and your brain
Kevin Pearce, former professional snowboarder, is an inspirational public speaker and cofounder of the LoveYourBrain Foundation. On December 31, 2009, while training for the Olympic trials in Park City, Utah, Kevin suffered a severe traumatic brain injury. Despite the fact that Kevin's career was brought to an end that day, his determination and drive to overcome the catastrophe through vigorous rehabilitation, personal training, and giving back to others continues to inspire his family, friends, and fans every day. Kevin's recovery—and his journey to accept his new life—was recently chronicled in The Crash Reel, an HBO documentary film directed by two-time Oscar-nominated director Lucy Walker.
Dawson Church, PhD

12 PM ET, June 12, 2018

Using EFT to Heal Trauma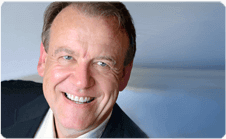 This session is intended to be beneficial for anyone experiencing intrusive memories of bad events, insomnia and nightmares, or flashbacks; for those who find themselves avoiding people or situations that are triggers; for those who have lost trust in other people and the world; or for those using emotional numbing activities to get through the day or night. Session highlights:
Emotional Freedom Technique defined
How to use EFT for healing trauma
A sample session demonstrating the use of EFT
Bonus Content:
"The EFT Mini-Manual" (PDF)
"A Being of Spirit in a World of Abundance" (PDF)—edited by Dawson Church, a compilation of some of the best new ideas from teachers including Andrew Harvey, Ram Dass, Joan Borysenko, Dr. Bruce Lipton, Neale Donald Walsch, Dr. Jean Shinoda Bolen, and others
Dawson Church, PhD, is an award-winning author whose bestselling book The Genie in Your Genes has been hailed by reviewers as a breakthrough in our understanding of the link between emotions and genetics. He founded the National Institute for Integrative Healthcare to study and implement promising evidence-based psychological and medical techniques. His groundbreaking research has been published in prestigious scientific journals. He is the editor of the peer-reviewed professional journal Energy Psychology: Theory, Research & Treatment, and a blogger for HuffPost.
Edith Eger, PhD

4 PM ET, June 12, 2018

To Be or Not to Be—Victim or Survivor?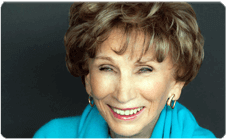 In 1944, Edith Eger was marched with her family through the gates of Auschwitz concentration camp and into a period of unimaginable horror and suffering. In this interview with Dr. Jeffrey Rutstein, Dr. Eger shares both her heart-wrenching story of survival and the lessons she has applied in her life and career as a clinical psychologist. Here Dr. Eger explains why victim consciousness can be self-reinforcing if not watched closely, how to live fully in the present moment, and how to cultivate a power within that no one else can touch or take away. Other highlights include:
How to reclaim your true self and become a take-charge person
Concentrating on the "what and how" rather than the "why"
"Why" as a past-oriented word and "how" as a future-oriented word
Coming to terms with the past—learning to integrate, not to forget
Bonus Content:
"I Had My Secret, and My Secret Had Me" (PDF)—introduction from The Choice by Dr. Edith Eva Eger. © 2017 by Dr. Edith Eva Eger. Reprinted with permission of Scribner, an imprint of Simon & Schuster, Inc.
Edith Eger, PhD, is a sought-after clinical psychologist and lecturer, helping individuals discard their limitations, discover their powers of self-renewal, and achieve things they previously thought unattainable. Her 2017 memoir The Choice: Embrace the Possible has been translated into nine languages.
Rick Doblin, PhD

12 PM ET, June 13, 2018

Healing Trauma with MDMA-Assisted Psychotherapy: An FDA-Designated Breakthrough Therapy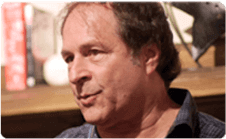 Dr. Rick Doblin discusses the therapeutic potential of MDMA-assisted psychotherapy for post-traumatic stress and the MAPS-sponsored drug development program, designated a breakthrough therapy by the US Food and Drug Administration (FDA). Our session will include a brief history of MDMA, the outcomes of the MAPS-sponsored Phase 2 studies including a video recording of one of the study participant's MDMA sessions, and the designs for the Phase 3 studies. Dr. Doblin will also discuss the MDMA Therapy Training Program and the manualized therapeutic method used in the studies, as well as plans for post-approval access to treatment. Session highlights:
How MAPS trains therapists in the practice of MDMA-assisted treatment
The potential risks and benefits of this new method of treatment
How MDMA-assisted psychotherapy can help heal the psychological and emotional damage caused by sexual assault, war, violent crime, and other traumas
An overview of the outcomes of the MDMA-based clinical trials that have already taken place
Bonus Content:
3,4-methylenedioxymethamphetamine (MDMA)-assisted psychotherapy for post-traumatic stress disorder in military veterans, firefighters, and police officers: a randomised, double-blind, dose-response, phase 2 clinical trial (PDF)
Potential Psychiatric Uses for MDMA (PDF)
Rick Doblin, PhD, is the founder and executive director of the Multidisciplinary Association for Psychedelic Studies (MAPS). He received his doctorate in public policy from Harvard's Kennedy School of Government, and he conducted a 34-year follow-up study to Timothy Leary's Concord Prison Experiment. Rick studied with Dr. Stanislav Grof and was among the first to be certified as a holotropic breathwork practitioner. His professional goal is to help develop legal contexts for the beneficial uses of psychedelics and marijuana, primarily as prescription medicines but also for personal growth for otherwise healthy people, and eventually to become a legally licensed psychedelic therapist.
Diane Poole Heller, PhD

4 PM ET, June 13, 2018

Harnessing Hidden Traumatic Reenactments to Heal Trauma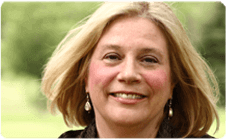 Trauma can be so overwhelming that it makes people feel like connections are broken across their physical, emotional, and spiritual experience, as well as in their relationships with others. How do you work toward resolving this trauma to restore vitality and engagement with a grounded, authentic life? In this session, Diane Poole Heller shares actionable tools and specific case examples that can help you reduce unnecessary suffering and disassociation. She explains how implicit memory can hard-wire trauma responses that may seem out of character, and explores how these events can serve as a portal to healing. Using somatic work, Heller reinterprets resolving trauma as a journey to the source of true nature, and teaches you how to listen with your "third ear" to help clients find their joyful center. Session highlights:
Integrating somatic work into trauma resolution practices
How to reduce shame and blame to activate a path of healing
Reframing concepts and memories with a focus on compassion
How to reintroduce threat in a tolerable and manageable way to reduce symptoms
Bonus Content:
Healing Trauma: A Gateway to Spiritual Transformation—Part 1 (PDF)
Healing Trauma: A Gateway to Spiritual Transformation—Part 2 (PDF)
Diane Poole Heller, PhD, is an established expert in the field of Adult Attachment Theory and Models, trauma resolution, and integrative healing techniques. Her book Crash Course is used worldwide as a resource for healing general trauma. With Sounds True, Diane has released the audio program Healing Your Attachment Wounds: How to Create Deep and Lasting Intimate Relationships.
Stephen W. Porges, PhD

8 PM ET, June 13, 2018

Connectedness as a Biological Imperative: Understanding Trauma Through the Lens of the Polyvagal Theory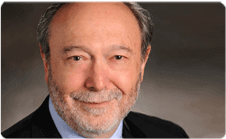 Polyvagal theory expands our understanding of normal and atypical behavior, mental health, and psychiatric disorders. By incorporating a developmental perspective, polyvagal theory explains how maturation of the autonomic nervous system forms the neural "platform" upon which social behavior and the development of trusting relationships are based. The theory explains how reactions to danger and life threat and experiences of abuse and trauma may retune our nervous system to respond to friends, caregivers, and teachers as if they were predators. The theory may help practitioners distinguish the contextual features that trigger defense from those that are calming and support spontaneous social engagement. Session highlights:
How to describe an explicit statement of the polyvagal theory
How a polyvagal perspective provides insights into clinical assessment and treatment
Describing a face-heart connection that defines a social engagement system that links our bodily feelings with facial expression, vocal intonation, and gesture
How maladaptive behavior, including states of dissociation, may be an emergent property of an adaptive physiological state triggered by survival mechanisms
Bonus Content:
"The Neurobiology of Feeling Safe" (PDF)—the first chapter from Dr. Porges's book The Pocket Guide to the Polyvagal Theory
"Yoga Therapy and Polyvagal Theory" (PDF)—an article discussing common themes between these two fields and how yoga may promote physical, mental, and social well-being for self-regulation and resilience
Stephen W. Porges, PhD, is a distinguished scientist at Indiana University, where he directs the Trauma Research Center. He holds the position of professor of psychiatry at the University of North Carolina, and Professor Emeritus at the universities of Illinois and Maryland. He has published more than 250 peer-reviewed scientific papers across several disciplines and proposed the Polyvagal Theory, which links the evolution of the mammalian autonomic nervous system to social behavior and emphasizes the importance of physiological state in the expression of behavioral problems and psychiatric disorders.

About your hosts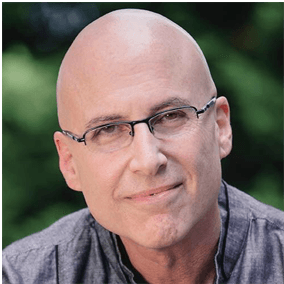 Jeffrey Rutstein, PsyD, is a clinical psychologist who has specialized in the treatment of trauma for the past 30 years. In addition, Dr. Rutstein has been training and supervising health-care professionals in the art and science of psychotherapy, meditation, and personal transformation for the past 27 years. He devotes his work to helping people reduce their suffering and struggle while empowering them to claim their strengths, their talents, and their unique abilities to live a more fulfilling and rich life. Dr. Rutstein has been trained in a wide variety of approaches and methods for personal transformation and healing. His approach integrates traditional psychotherapy along with the latest advances in neuroscience and mind/body approaches to address the whole person in a powerful and effective manner.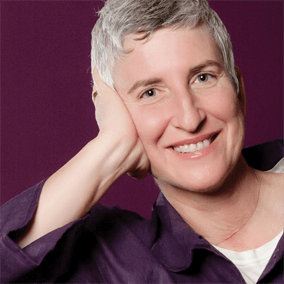 Tami Simon founded Sounds True at the age of 22 with the mission of disseminating spiritual wisdom. As a pioneer in the conscious business movement, she focuses on bringing authenticity and heart into the workplace while honoring multiple bottom lines. Tami hosts a popular weekly podcast called Insights at the Edge, where she has interviewed many of today's leading teachers, delving deeply into their discoveries and personal experiences on their own journeys. With Sounds True, she has released the audio program Being True: What Matters Most in Work, Life, and Love.
Get the healing trauma summit upgrade package today
The upgrade package allows you to further your journey with continued support and extra guidance. When you upgrade, you'll receive:

Digital session recordings: Over 20 hours of practical guidance and breakthrough insights

Downloadable presentation materials and additional resources

Lifetime access to every session inThe Healing Trauma Summit

Two bonus programs by Dr. Peter A. Levine: The Healing Trauma Online Course and the Sexual Healing audio program

For professionals, this course is now approved for continuing education (CE) credits. You can purchase this separate product at any time after purchasing the course. See your "Purchase Confirmation" email for full details.
PLUS: Additional Presenter Bonuses—gifts from 19 presenters, including even more teachings, articles, and practical information
We invite you to own The Healing Trauma Summit upgrade package today.
Now Only
$397
(Regular Price $497)

We unconditionally guarantee your satisfaction with all Sounds True products for one year when purchased via our website. If you are not 100% satisfied with your purchase(s) for any reason, simply return it with receipt for a full refund.